Product Development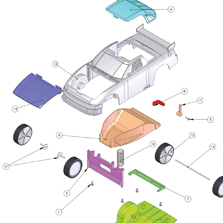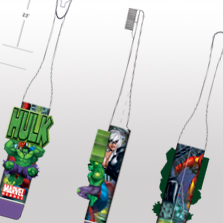 Taking the idea to the next level. Your thoughts on paper look good but, now what? SK Advertising+Design can bring your product or package concept to life. From a new candy mold or clamshell to the mechanical workings of a NASCAR Candy Dispenser. We currently work with several companies as an extension of there product development team or as the team itself.
Need a prototype of a new product? Development for a licensed product? Industrial design and engineering for a new concept? Our partnership with one of the nations leading prototyping companies allows us to expand the technical aspect of the design.
Design - great aesthetics...great functionality.
Model making - products of distinction...ingenious mechanisms.
Sculpting - experts in tooling, engineering and artistry.
Engineering - brilliant science...proven experience.
Electronics - dedicated in-house Electronics Lab.
Mechanical - animation & robotics creative wizardry...vivid characters.
Sample - fabrication top quality samples to power your sales.
Manufacturing - management assistance in moving you forward.
Product Development Capabilities
Concepts Ideas
Model Making
Sculpting
Engineering
Electronics
Mechanical Animation/Robotics
Sample Fabrication
Manufacturing Management